Product Description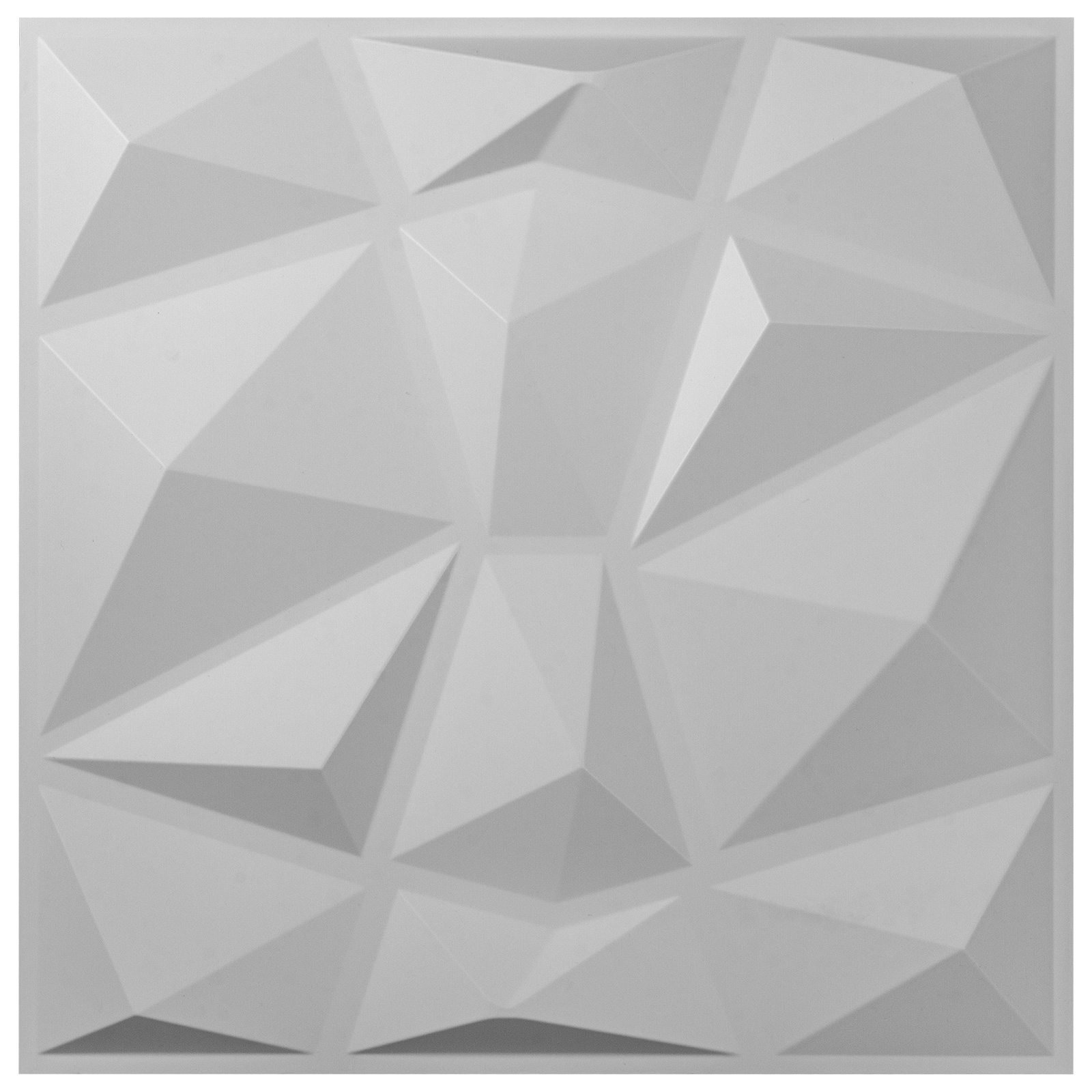 13pcs 3D Wall Panels
Here we will offer you high quality 3D wall panels for room decor. They are easy to install, just stick them to the wall with strong adhesive. Quite easy and labor-saving. Wall panels are made of PVC, water & moist-proof, non-broken and wipe-clean. Cuttable & paintable for you to DIY & show your creativity on the wall!!!
Premium Wall Papers
3D Texture Look
Cuttable & Paintable
Quick Install & Clean
Tough Equipment & Tools, Pay Less
VEVOR is a leading brand that specializes in equipment and tools. Along with thousands of motivated employees, VEVOR is dedicated to providing our customers with tough equipment & tools at incredibly low prices. Today, VEVOR's products are sold in more than 200 countries and regions with 10 million plus members worldwide.
Why Choose VEVOR?
Premium Tough Quality
Incredibly Low Prices
Fast & Secure Delivery
30-Day Free Returns
24/7 Attentive Service
Key Features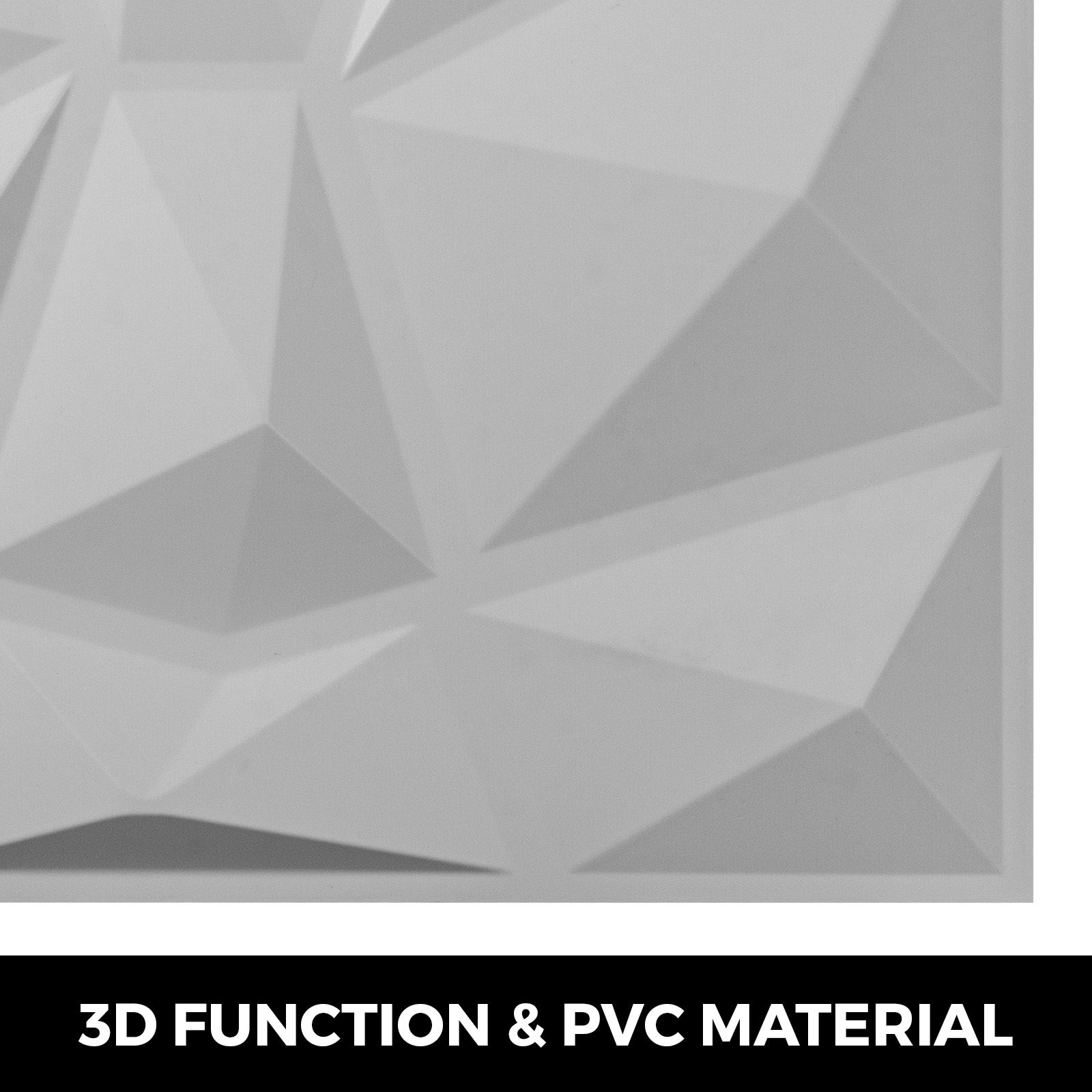 3D Function & PVC Material
Made of excellent PVC material, these wall panels are light-weight, solid and non-broken. Diamond cutting 3D function, quite modern & impressive.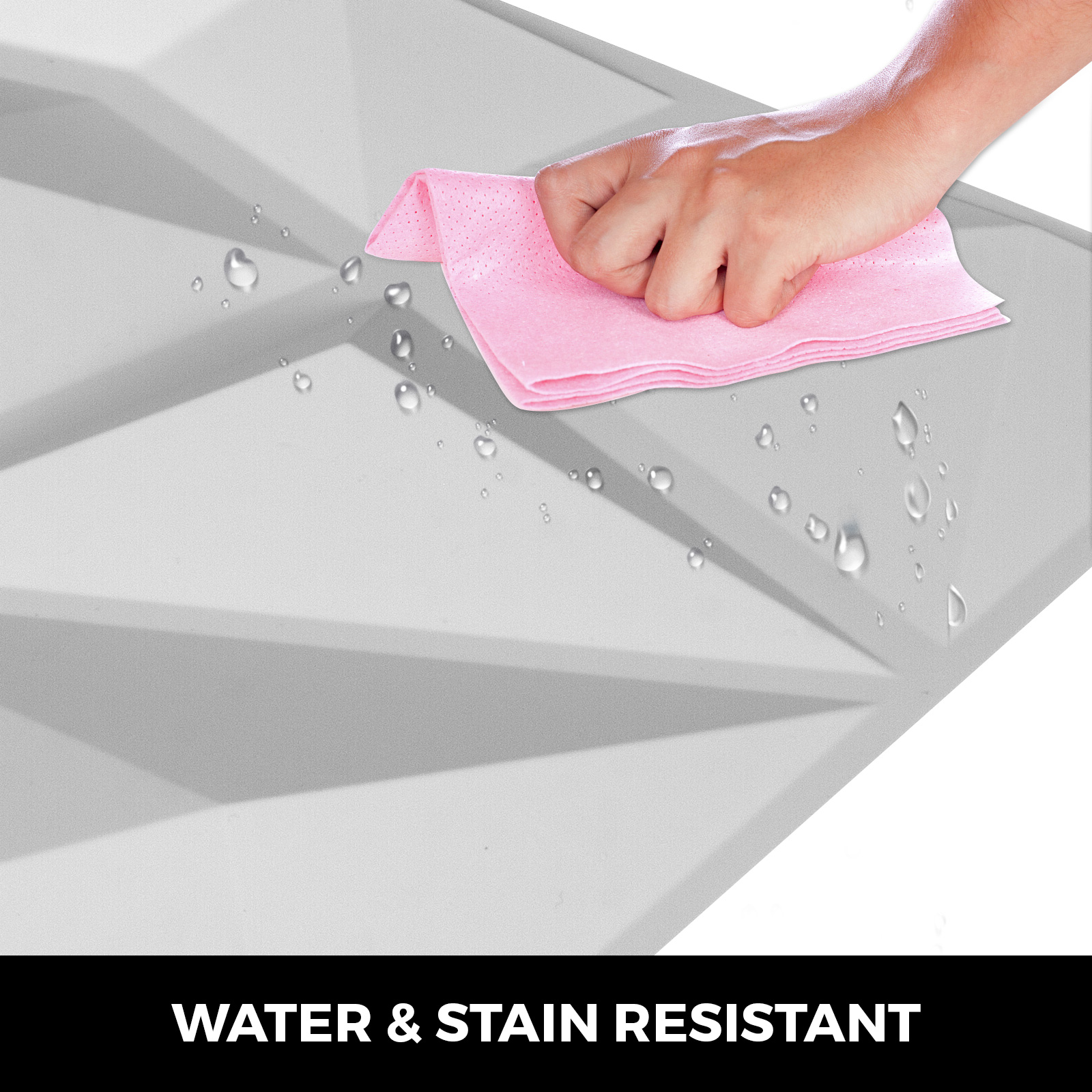 Water & Stain Resistant
These tiles are water-proof and stain-resistant. Thus, there's no need of chemical detergent. Just wipe the dirt on the surface with wet cloth.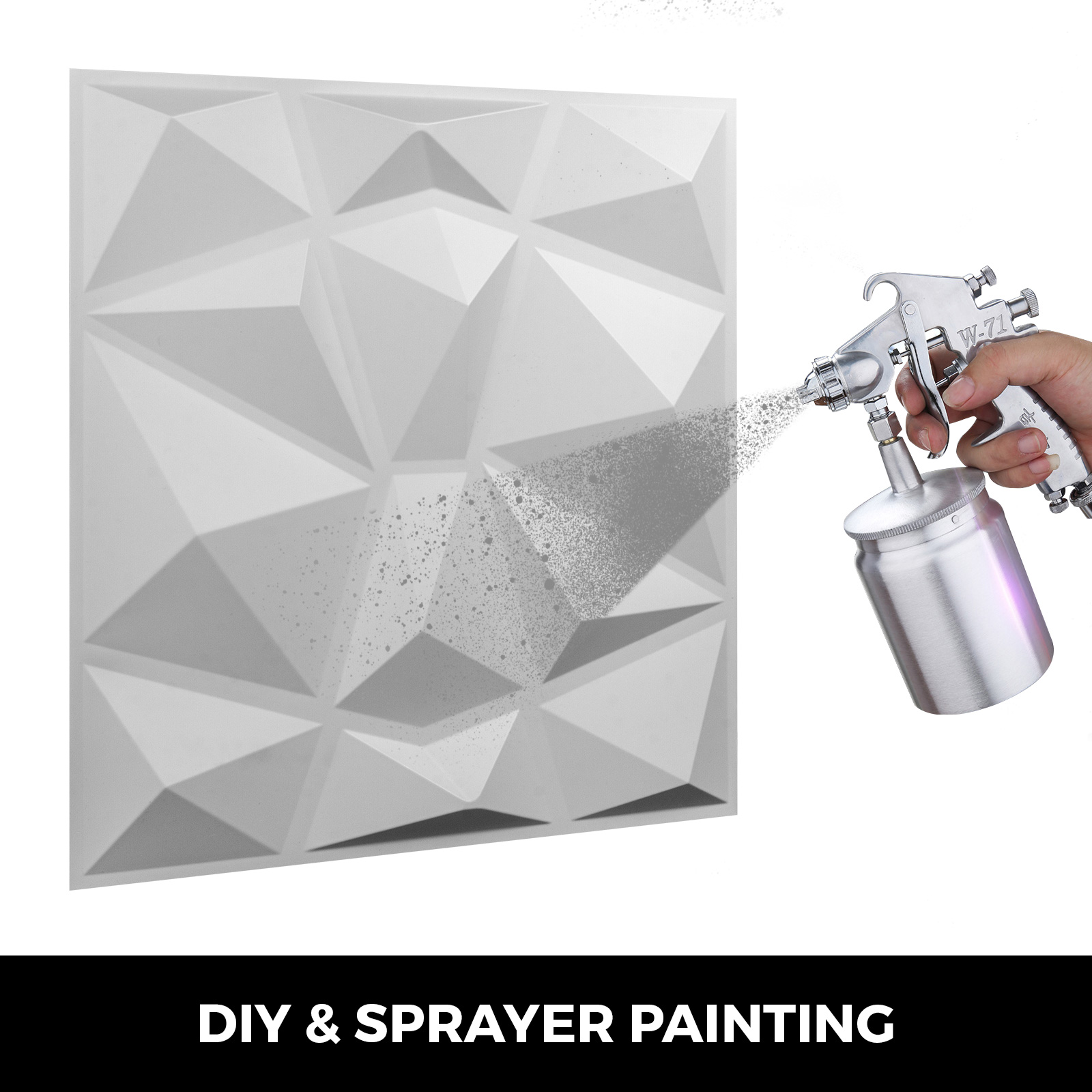 DIY & Sprayer Painting
Paintable surface allows you to show your creativity and taste. Recommend a paint sprayer for even coverage. Design your wall at any time.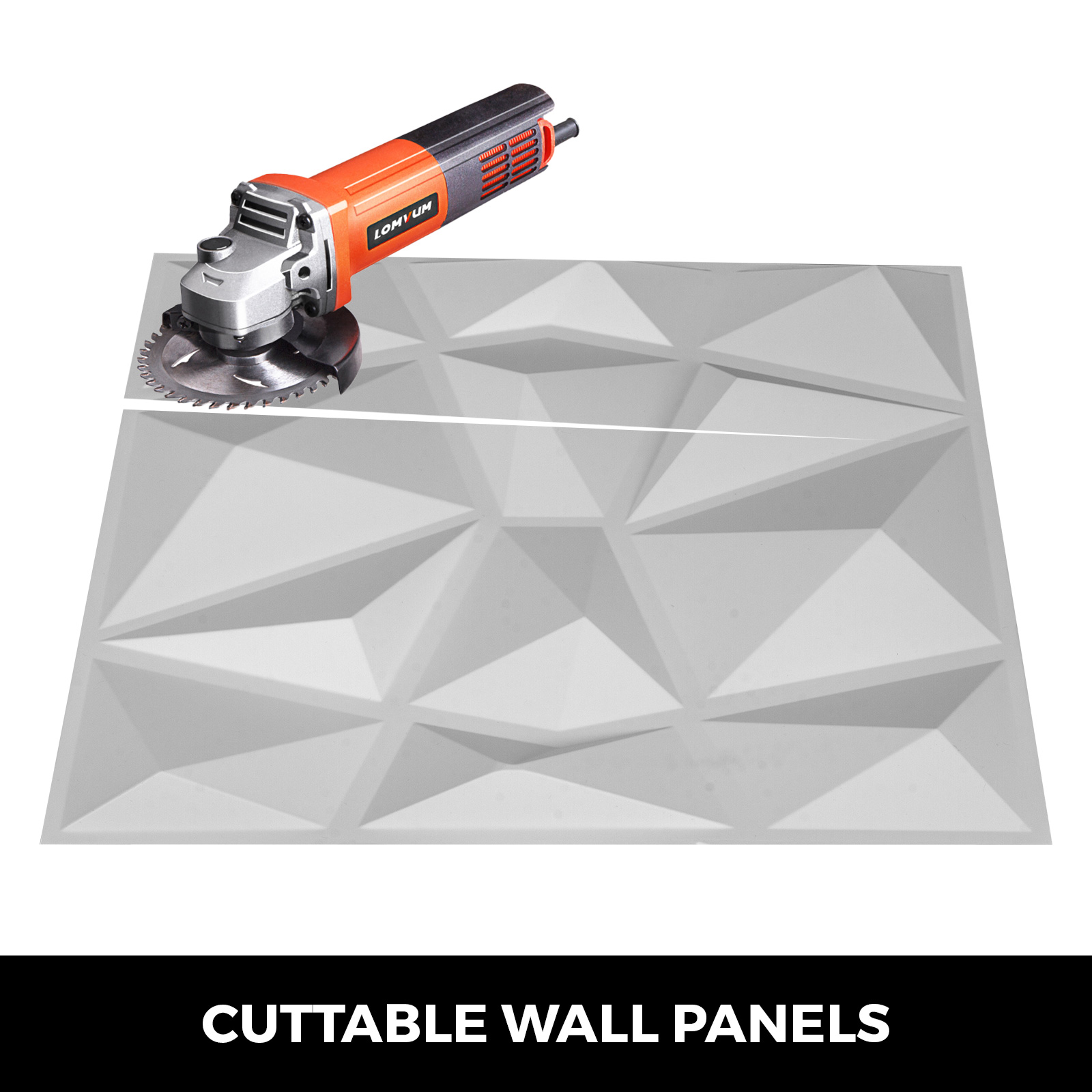 Cuttable Wall Panels
You need a professional tool, such as: utility scissor or dremel. Also can sand the sides with sand papers to make the smooth.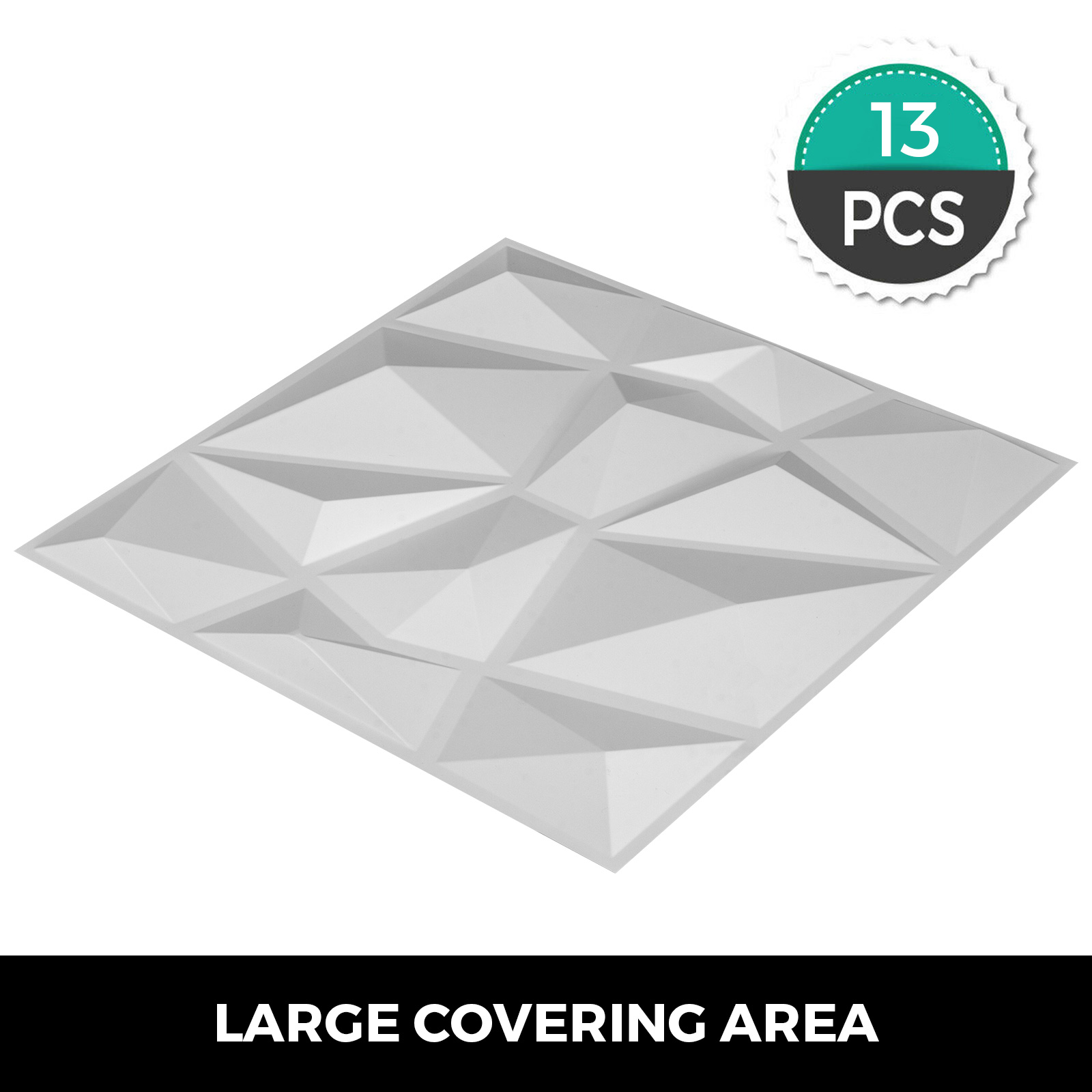 Large Covering Area
Each wall paper is 50x50cm(19.7×19.7″) size. Come in pack of 13 wall stickers, which can cover min. 35sq.ft space. Help to transform a room with little work.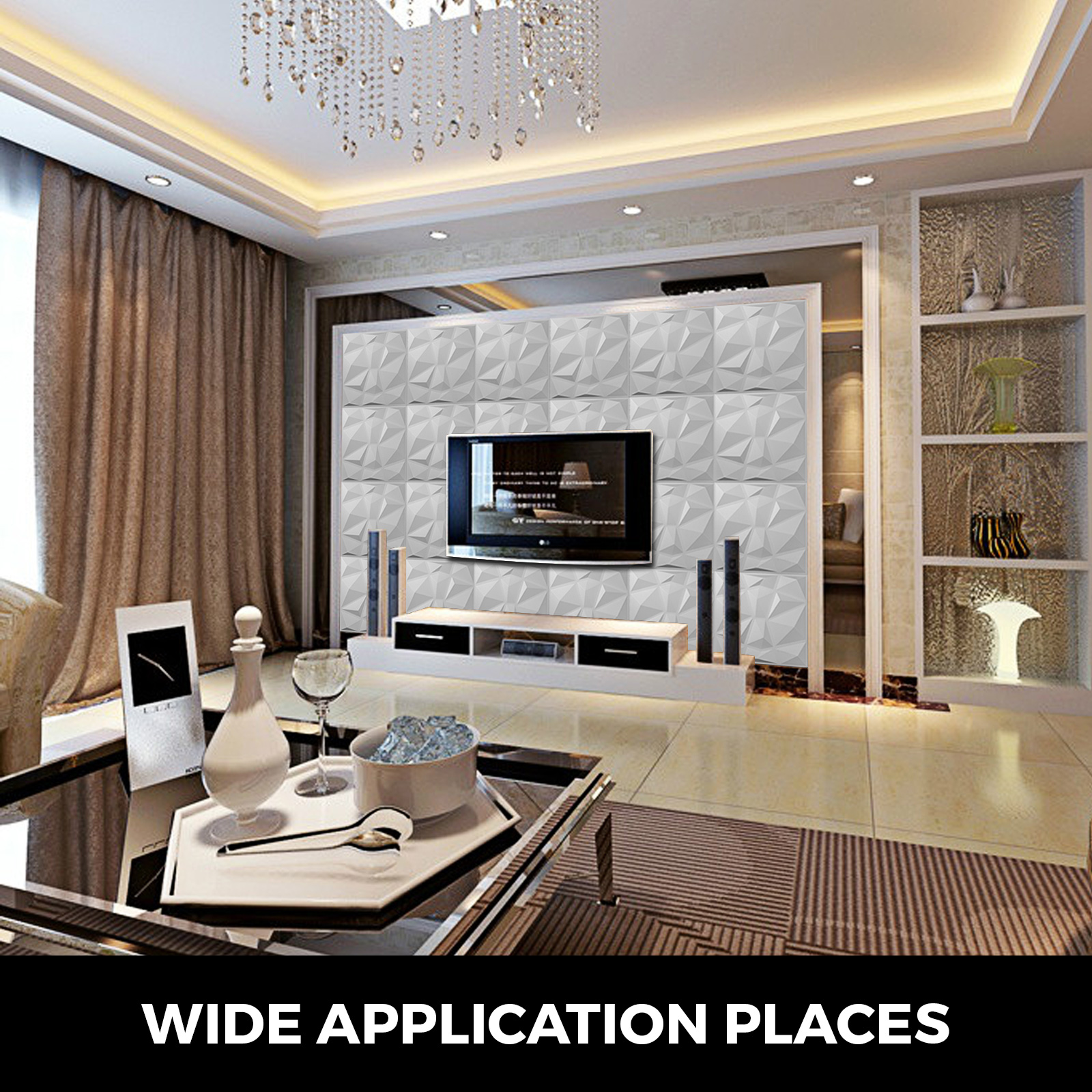 Wide Application Places
Recommended area use: living room, bedroom, kitchen room, TV background, ceiling etc. Upgrade room decoration and add art atmosphere.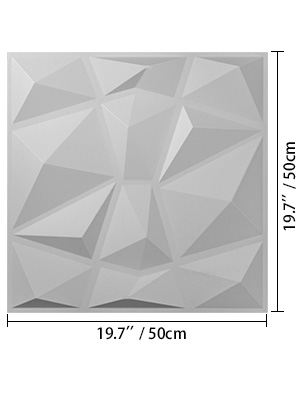 Specifications
Color: White
Material: PVC
Amount: 13pcs
Each Tile Size: 19.7″x19.7″
Covering Area: Min. 35sq.ft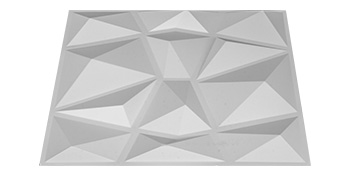 Package Content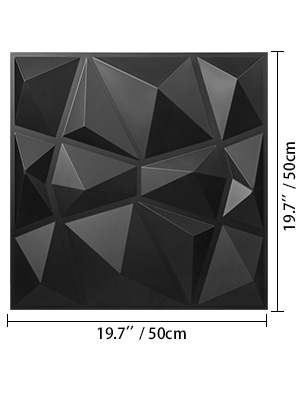 Specifications
Color: Black
Material: PVC
Amount: 13pcs
Each Tile Size: 19.7″x19.7″
Covering Area: Min. 35sq.ft
Warranty: 2 Years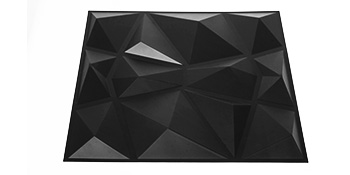 Package Content
Features & Details
【PREMIUM WALL PANELS】- Color: White; Amount: 13pcs; Each Size: 19.7″x19.7″ ; Material: PVC; Covering Area: min. 35sq.ft. It is elastic, eco-friendly, light-weight and mould-resistant. Upgrade your room immediately with these products.
【3D STEREO LOOK】- Unlike flat foam tiles, these wall panels are stereo and crafted in diamond cutting shape. After finish installation, you can see the impressive function and modern atmosphere.
【CUTTABLE & PAINTABLE】- Cuttable with utility scissor. Thus, you can cut them to DIY different patterns. Paintable surface, allow you to paint on the surface and show creativity.
【QUICK INSTALL & CLEAN 】- Not peel-and-stick panels, these wall tiles need adhesive on installation. Recommend: quick drying caulk, Gorilla glue, wall primer, white silicone adhesive, magic tape, nail free glue and tile glue. Wipe-clean surface, water & stain-proof.
【DIVERSE USE SCENARIO】- These 3D wall tiles are suitable for indoor decor, such as: featured walls, TV walls, sofa background, living room, bedroom, kitchen, painted surfaces, wood board etc.